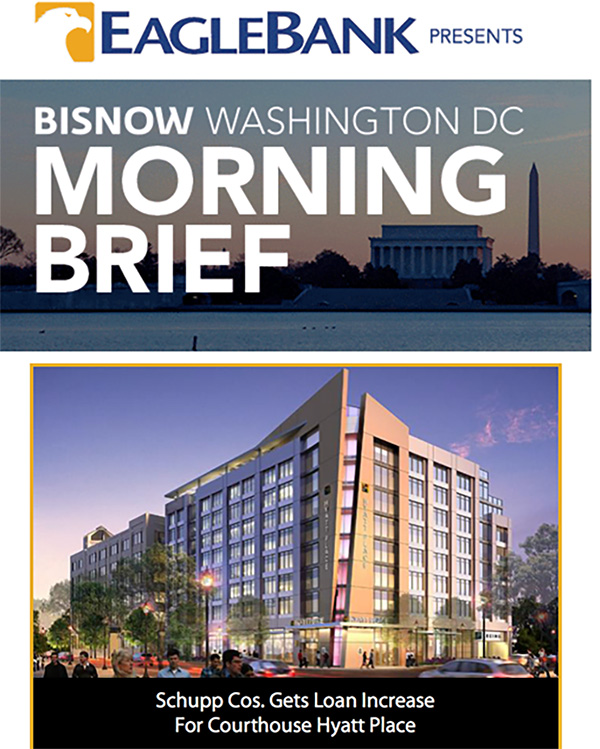 15 Mar

Schupp Cos. Gets Loan Increase. . .
For Courthouse Hyatt Place
Loan increase facilitates Hyatt Place Courthouse construction under budget ahead of schedule. EagleBank has granted a loan increase to Schupp Companies for its successful Hyatt Place project at the Arlington Courthouse metro stop. The company will use the additional funding to optimize the projects capital stack, reduce financial risk, and to provide funds to build a connecting hallway to the adjacent AUSA conference center. EagleBank originated the construction loan February 2015 to construct the boutique styled, 168-key Hyatt Place Hotel located at 2401 Wilson Blvd. in Arlington. The eight-story hotel was fully operational on August 16th, 2016, and has enjoyed impressive occupancy levels since. Verre Wine Bar and Restaurant, leasing 1,300 SF, will open this spring adding to the  expanding social amenities in the Courthouse neighborhood.