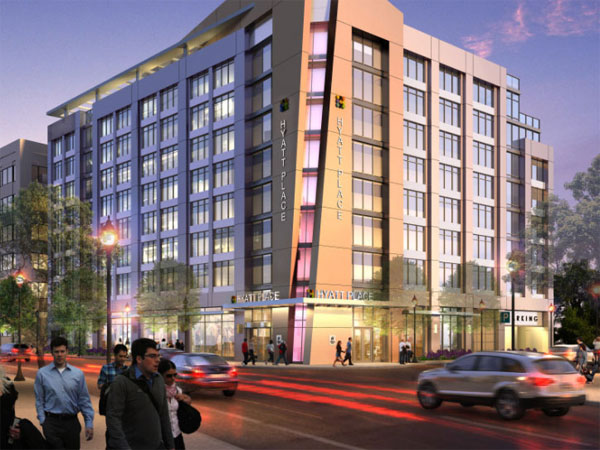 16 Sep

Arlington Tourism Generates Record Revenues for County and Commonwealth in 2015

Visitors spent a record $3.06 billion in Arlington in 2015, an increase of nearly 3 percent over 2014, data released by the U.S. Travel Association shows. Arlington tourism generated $86 million in local tax receipts and $115 million in state revenues for County and Commonwealth coffers. Arlington also remained No.1 among Virginia counties for tourism economic impact, a position it has held since 2009.

"It is gratifying to see such strong performance from this vital sector of Arlington's economy," Arlington County Board Chair Libby Garvey said. "Arlington remains strongly committed to supporting our hospitality industry, which is bringing tremendous dividends to our community and the entire Commonwealth."

Tourism in Arlington: 26,000 jobs, $970 million payroll

In 2015, Arlington's tourism industry employed nearly 26,000 people and generated more than $970 million in payroll. With the August opening of its newest hotel, the Hyatt Place Arlington/Courthouse Plaza, Arlington now has 44 hotels with more than 11,000 rooms. Visitor spending in the County accounted for 13.3 percent of the state's total.

"Tourism is one of Virginia's top five industries, and is an instant revenue generator for the Commonwealth," Virginia Secretary of Commerce and Trade Todd Haymore said. "With $23 billion in tourism revenues, 2015 was another record-breaking year for the Virginia tourism industry, thanks to the hard-working professionals across the state that help to showcase Virginia as a premier travel destination."
About the Arlington Convention and Visitors Service
The Arlington Convention and Visitors Service, a division within Arlington Economic Development, is the County's official destination marketing organization. Funded primarily through a guest-paid, 1/4-cent tax on hotel rooms, the service markets Arlington to domestic and international meeting planners, consumers, travel trade and media.
"Working closely with our hospitality community, we're expanding awareness of Arlington's unique combination of convenience, value and amenities in the nation's capital," Service Director Emily Cassell said. According to 2015 data from STR, Inc., Arlington's average daily hotel rate was $159, compared to downtown Washington, D.C.'s rate of $216.
"Meeting planners, tour operators, vacationers and journalists are very receptive to our message that our vibrant community is just steps from D.C. and offers significant savings," Cassell said.
All data was received by the Virginia Tourism Corporation from U.S. Travel Association and is based on domestic visitor spending (travelers from within the United States) from trips taken 50 miles or more away from home. To learn more, see The Economic Impact of Domestic Travel on Virginia Counties 2015. For more information on Arlington tourism, visitwww.stayarlington.com.
Source: https://newsroom.arlingtonva.us