06 Sep

Arlington Tourism Revenue Hits Record $3.3 Billion in 2017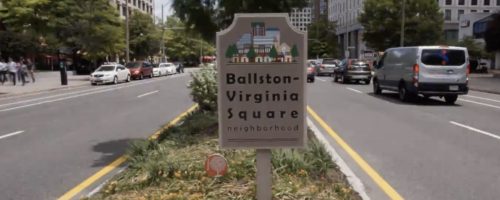 Arlington is top county for visitor spending in Virginia for 10th consecutive year
Guests generated record $91.7 million in local tax receipts, $123.2 million to Commonwealth
Visitor spending rose 4.5 percent over 2016, corresponding with restored promotional funding
Tourism revenue for Arlington reached a record $3.3 billion in 2017, a 4.5 percent increase over 2016, according to the U.S. Travel Association. Arlington has led Virginia counties in visitor spending since 2009. Tourism generated nearly $92 million in local tax receipts, benefiting County programs and services, as well as state tax receipts of $123 million. Local tourism-supported jobs totaled 26,321, nearly 400 more than in 2016.
"Tourism is an important revenue generator for the County," said Arlington County Board Chair Katie Cristol. "Investing in tourism marketing helps Arlington compete successfully with other destinations, bringing important new revenues to improve our community."
"Arlington's thriving tourism economy is a credit to strong and committed partnerships throughout our hospitality community and local government," said Emily Cassell, director of the Arlington Convention and Visitors Service. "From the Arlington Chamber's unwavering support of tourism-promotion funding, to ongoing collaboration among our hotels, business improvement districts (BIDs), neighborhood partnerships and businesses, Arlington has a solid foundation for continued growth."
Among other accolades in 2017, Arlington was named by Expedia as the third "Super Cool U.S. City," and one of the "Happiest Cities in the United States" by National Geographic magazine. Arlington also received a 2017 Readers' Choice Award from ConventionSouth magazine, recognizing it as a top location for meetings and conventions in the South.
Tourism development spurs industry growth statewide
Tourism in Virginia generated $25 billion in travel spending in 2017, supported 232,000 jobs, and resulted in $1.73 billion in state and local taxes. The increase is largely attributed to Virginia's tourism development all around the state, including new hotels, restaurants, agritourism, craft breweries, wineries, distilleries, cideries, meeting and convention venues, attractions and more.
"Virginia's tourism industry is an important diversifier for our economy as it continues to grow and flourish in multiple regions of our Commonwealth," said Governor Northam. "Visitors are spending millions of dollars a day, injecting critical funds back into our community coffers and helping to make Virginia the best place to live, work, and raise a family." See a video on Virginia's record-breaking year.
The Virginia Tourism Corporation receives its annual economic impact data from the U.S. Travel Association. The information is based on domestic visitor spending (travelers from within the United States) from per-person trips taken 50 miles or more away from home. Detailed economic impact data by locality is available on www.vatc.org under Research.
About the Arlington Convention and Visitors Service
A division within Arlington Economic Development, the Arlington Convention and Visitors Service (ACVS) is Arlington County's official destination marketing organization. Funded primarily through a guest-paid, 1/4-cent tax on hotel rooms, ACVS promotes Arlington as the perfect combination of convenience, value and local flavor for travelers visiting the Washington, D.C., region. For more information on Arlington tourism, visit www.stayarlington.com.