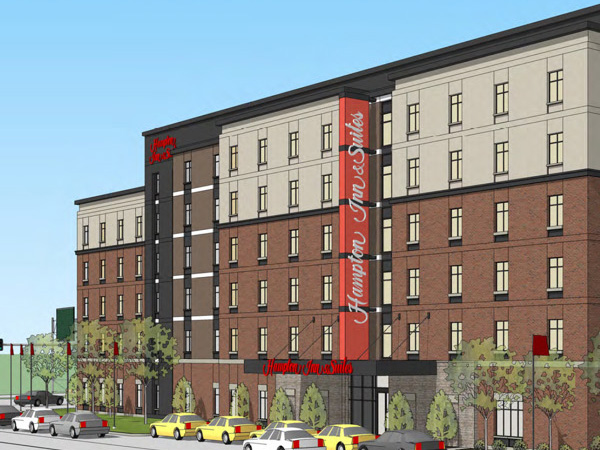 28 Aug

. . .GSA picks a new headquarters site for the TSA (2.2 miles from Hampton Inn site)

The federal government has picked a Springfield site as the new headquarters for the Transportation Security Administration, a major victory for the Fairfax County submarket after a federal judge struck down plans to move the agency to Alexandria instead.

The General Services Administration awarded a lease to an affiliate of Boston Properties (NYSE: BXP) to build the TSA a new, 625,000-square-foot headquarters as part of the agency's planned relocation from its current home in Pentagon City. The 15-year-lease is valued at $316 million, according to a FedBizOpps.gov notice posted Thursday afternoon. Occupancy is expected in mid-2020, according to a source familiar with the deal.

"We are extremely excited and very humbled by the responsibility to develop a headquarters for an agency with a mission-critical nature like the Transportation Security Administration and we pledge to devote all resources necessary to construct a building worthy of their important status," Boston Properties Senior Executive Vice President Ray Ritchey said.
Daniel J. Sernovitz covers commercial real estate, multifamily housing, architecture and construction.