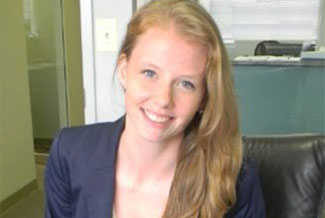 08 Aug

Meet MS in Real Estate Development Student Cassie Schupp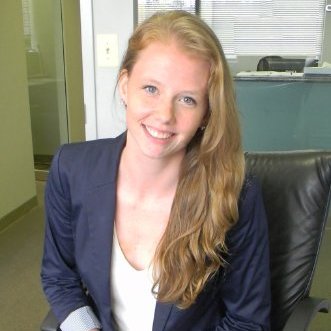 As it is with many family operated businesses, Mason MS in Real Estate Development student Cassie Schupp has had the opportunity to wear many hard hats in her three years with Schupp Companies, a Vienna (VA) based firm with a portfolio that includes single tenant retail, raw land development,  mid-rise hotels and urban redevelopment.
"From investment analyst to project and property manager, I have had the chance to gain a great deal of experience in a short period of time," says Cassie.  "And I'm always looking to expand my own portfolio of development experience and knowledge."
What motivated you to pursue a master's degree in real estate development?
Initially, I was looking to gain expertise in cash flow analysis, especially running pro formas and using Excel.  My undergraduate degree was in behavioral science and, while that does play a role in what I do now, studying the similarities of schizophrenia patients to East African Shamans doesn't completely lend itself to cash flow statements and investment underwriting.
I joined the program for the analytical education, but I've been surprised to also gain a strong support system within the local development community and a more in-depth knowledge of the real estate market in the entire DC MSA.
What have you gained from your real estate graduate program at Mason?
In the classroom and day-to-day, I've gained increased analytical proficiency and, maybe just as importantly, increased confidence.  This summer, while taking the Real Estate Entrepreneurship course, I was the go-to person for the financial and investment analysis in our group cases.  Writing a 10-year pro forma, including an investment waterfall structure, was quite a step up from the state of bewilderment I experienced my first semester. Outside of the classroom, I recently generated the pro forma for a Ballston acquisition.
What project have you been most proud of to date? 
Our firm will break ground this fall on a Hyatt Place in Arlington. It will be our largest and most complex project. Not only will it be the first LEED Gold hotel in Arlington, but it will be the first LEED Gold Hyatt Place in the country.
What development do you most admire in the DC region?
Bethesda Row was one of the first developments that left an impression on me. I have always admired its authenticity and active streetscape. Bethesda Row offers the tenants an opportunity to express themselves resulting in effective and dynamic real estate. I look forward to having my future projects embody those characteristics.
Do you feel you face any particular challenges as a young woman in the development arena?
I think sometimes it can be a challenge but more often than not, I am provided with different resources and networking because I am a young woman. I find a lot of experienced women are willing to go out of their way to make a connection with those of us who are green and I am very grateful for that. Being the recipient of so much help and support, I am excited for my opportunity to give back to the community.