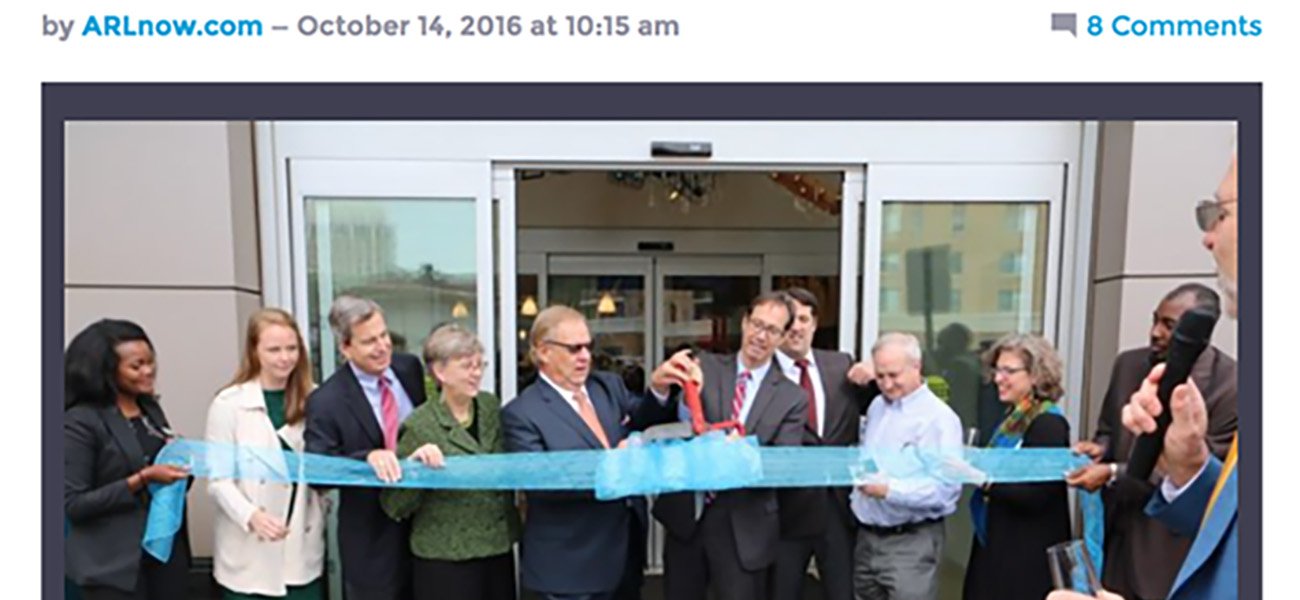 14 Oct

Ribbon-Cutting Ceremony – Hyatt Place Courthouse

Arlington dignitaries were on hand for a ribbon cutting and champagne ceremony at the new 168-room Hyatt Place hotel in Courthouse Thursday afternoon.

In addition to rooms with modern furnishings and comfy beds, the hotel, at 2401 Wilson Blvd, features a 24-hour gym, 24-hour meal service, free hotel-wide WiFi and a "coffee to cocktails bar."

There's also a curated art collection in the lobby and a newly-unveiled original sculpture — of a stylized, blue high heel shoe that doubles as a bench — outside, at the corner of Wilson and N. Adams Street.

At the ceremony, officials lauded the hotel as an economic asset for Arlington that was built with the support of local residents, thanks to a focus on public outreach by developer Schupp Companies.